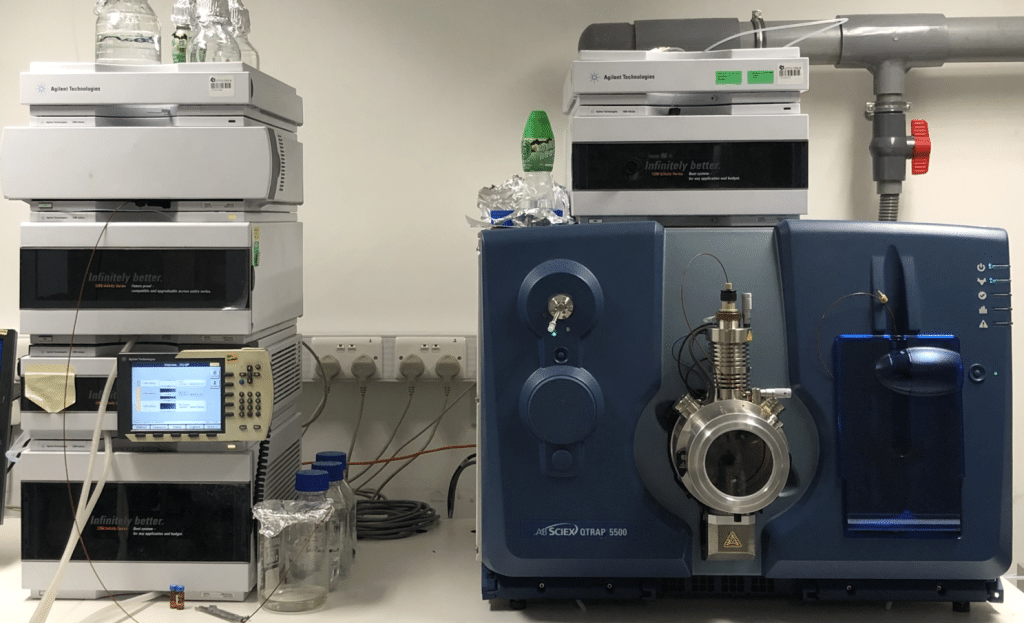 The 1290 Infinity II LC System is an ultra-high performance liquid chromatography instrument (UHPLC) that has market-leading sample capacity and is designed for the lowest dispersion for the most challenging UHPLC experiments. Comparing UHPLC vs HPLC? This ultra HPLC system is designed to be both a HPLC and high-end UHPLC system in a single flow path, giving you robust and excellent performance no matter what application you are running while seamlessly integrating into your existing laboratory environment.
The 1290 System embodies the next generation of ultra HPLC, with the exceptional reliability and robustness you expect from Agilent, plus breakthrough UHPLC technologies, to achieve unmatched separation and detection performance.
AB Sciex 5500 Qtrap delivers reliable quantitative and qualitative results for all but the most demanding analyses. This system is ideal for the assays in your lab that may not need the ultimate in performance. Agilent 1290 Infinity UPLCThe Liquid Chromatograph Mass Spectrometer is an analytical chemistry technique that combines the physical separation capabilities of liquid chromatography with the mass analysis capabilities of mass spectrometry. LC-MS is a powerful technique used for many applications which has very high sensitivity and specificity. It is also used for elucidating the chemical structures of molecules, such as peptides and other chemical compound.
Our Agilent 1290 Infinity UPLC/ AB Sciex 5500 Qtrap Mass Spectrometer system is especially useful in drug metabolism and pharmacokinetics (DMPK) study, and the analysis of synthetic organic molecules, synthetic peptides, natural products, lipids, and intact proteins.